Fermentation Experience (over 2 consecutive days)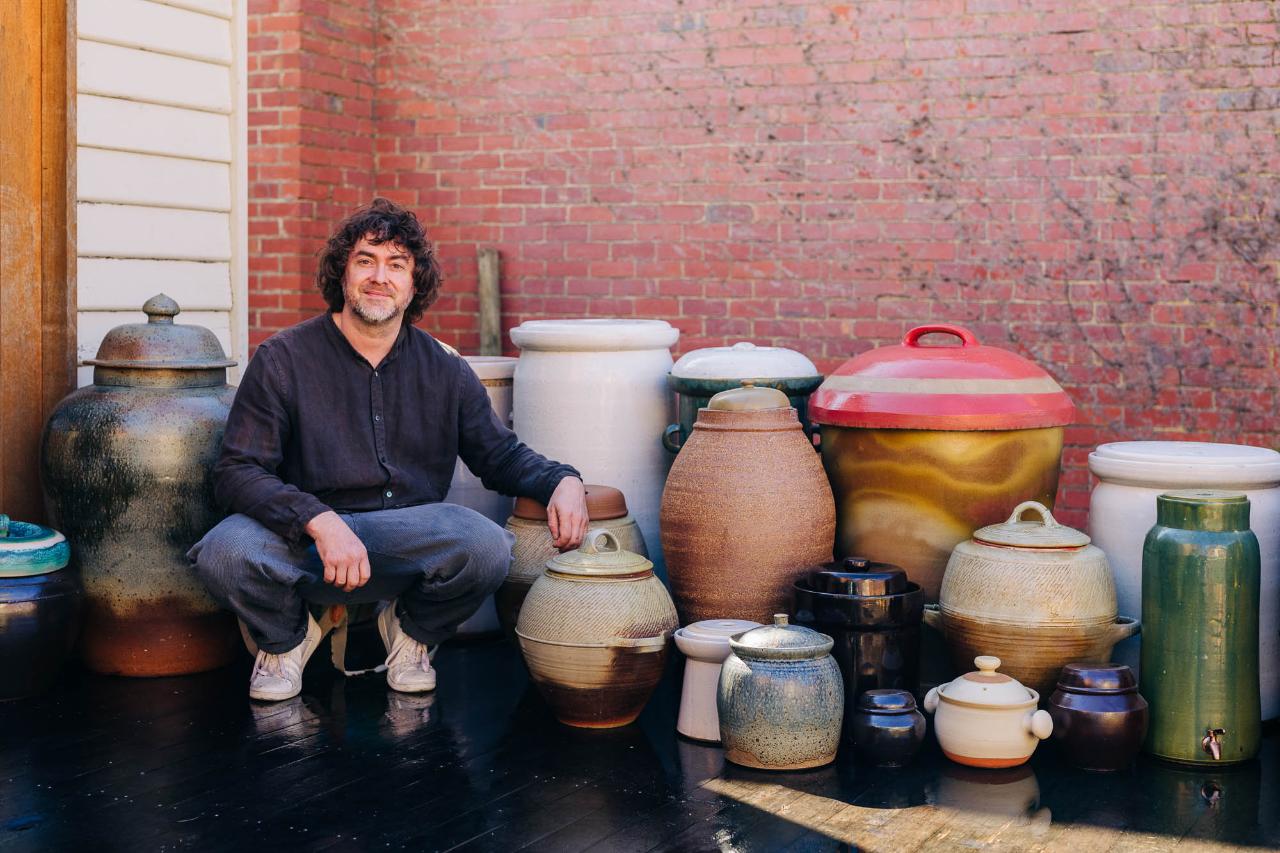 Duration: 2 Days (approx.)
Location: New Norfolk, TAS
FERMENTATION EXPERIENCE 2-DAY WORKSHOP
led by Adam James, Owner of Rough Rice
Next 2-day Classes: Tuesday 19 + Wednesday 20 March 2024
Cost: AU$990.00 per person / Duration: 9.00am to 4.00pm each day / Guests per class: 12
Location: The Agrarian Kitchen, 11A The Avenue, New Norfolk, Tasmania, Australia
Inclusions: Hands-on experience / Lunch matched with wine / Recipes / All equipment & ingredients will be supplied / Jars will be provided for you to take home items made in class
***
We are very excited to host Adam James of Rough Rice for a very special Fermentation Masterclass. In 2017, Adam went on a 3-month fermentation world tour, thanks to a Churchill Fellowship, which took him to Denmark, Italy, France, Georgia, China, South Korea and Japan. During this trip Adam researched ancient (and new) techniques in vegetable and legume fermentation.
Adam first became interested in fermentation whilst travelling through Japan 12 years ago. The exact moment was in sake bar Yoramu in Kyoto where he was served a plain cube of fresh tofu that was topped with an unassuming red paste. The paste was kanzuri and it blew his mind. From that moment on he started reading, researching and experimenting in all things fermented. He has also returned to Japan every year to increase his knowledge of Japanese preservation.

During this 2-day workshop we will delve into a selection of traditional fermented pickles from around the world, nukadoko, vinegars, kombucha, water + milk kefir, koji, miso, shoyu, fermented hot sauce (and plenty more) all using seasonal ingredients picked from the garden..

Adam James photo by photographer, Adam Gibson.