Charcuterie (over 2 consecutive days)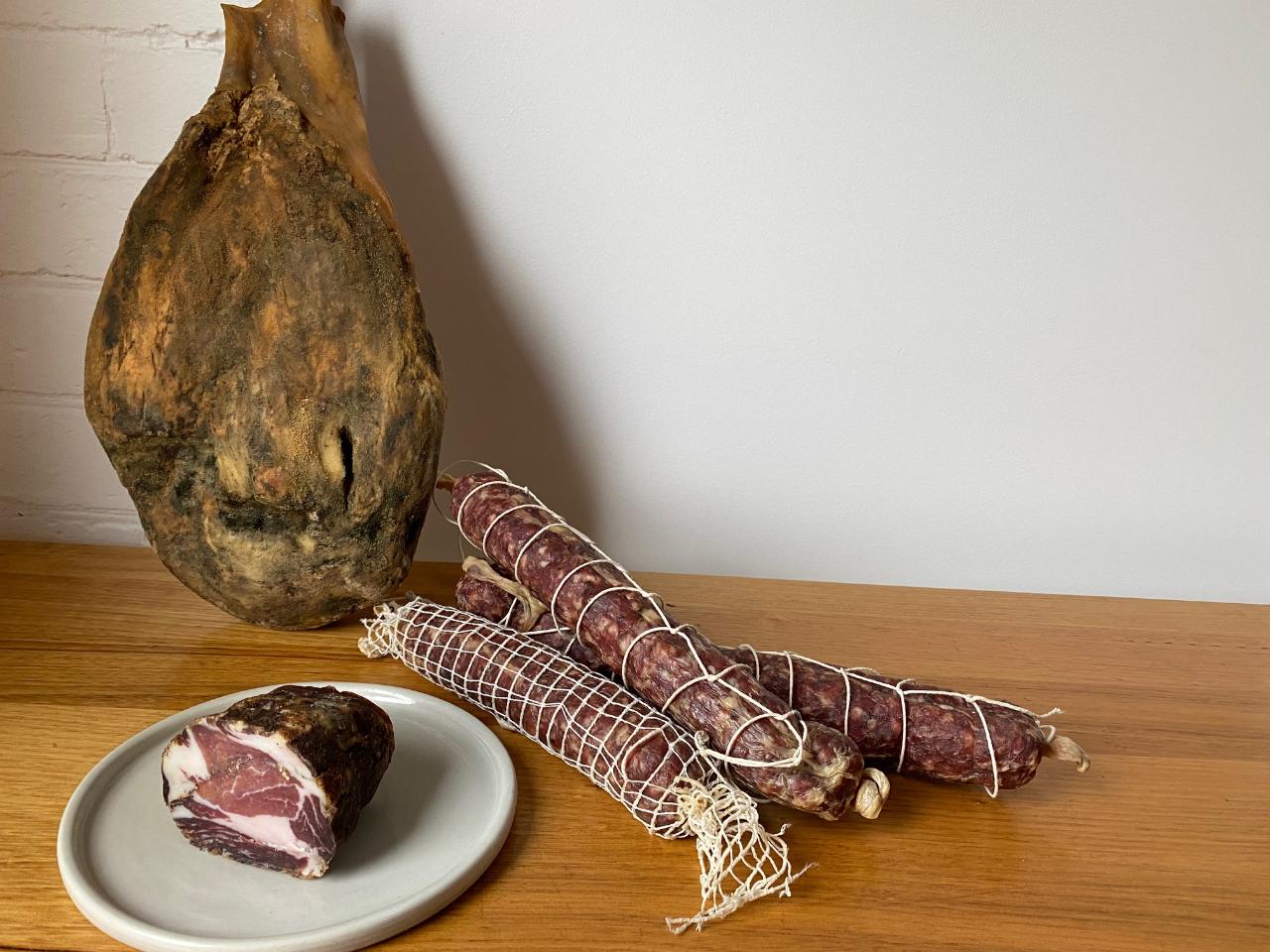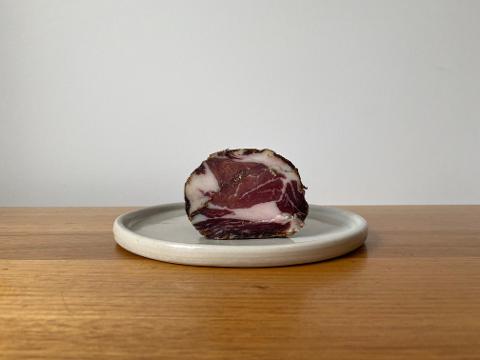 Duration: 2 Days (approx.)
Location: New Norfolk, Tasmania
CHARCUTERIE 2-DAY COURSE
led by Rodney Dunn, Co-Founder of The Agrarian Kitchen
Next 2-day Class: Thursday 29 + Friday 30 June 2023
Cost: AU$990.00 per person / Duration: 9.00am to 4.00pm each day / Guests per class: 12
Location: The Agrarian Kitchen, 11A The Avenue, New Norfolk, Tasmania, Australia
Inclusions: Hands-on experience / Lunch matched with wine each day / Recipes
***
Over two very special consecutive days you will learn how to turn a whole pig into bounty for the winter larder.
Drawing on a great European tradition that saw the pig raised over spring and summer when feed was plentiful and slaughtered in late autumn to be food for the cold winter months. Most of the cured goods are from the Italian traditions but the techniques can be applied across most of the cured goods of European backgrounds.
You will be taught the correct safety measures and extensive discussion will be devoted to how to recreate these goods safely in your own homes. Rodney's own experience with charcuterie has been learnt in the backyards of families in the Italian stronghold of Griffith in New South Wales and honed through years of making and tweaking at the Agrarian Kitchen. His belief that it all starts with the quality of the pig has led to special pigs being selected and grown on by Phil at Long Name farm on Tasmania's picturesque East coast just for this occasion.
Charcuterie will include salami, pancetta, guanciale, capocollo and prosciutto among other smallgoods.