Tomato Gluttony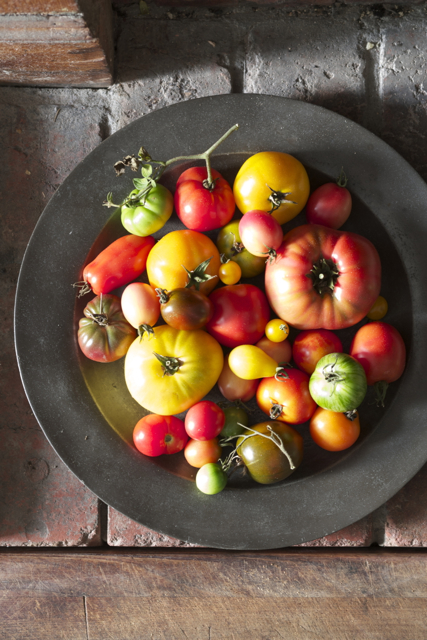 Duration: 7 Hours (approx.)
Location: New Norfolk, TAS
TOMATO GLUTTONY
led by Rodney Dunn, Co-Founder of The Agrarian Kitchen
Next Class: Friday 24 March 2023

Cost: AU$495.00 per person / Duration: 9.00am to 4.00pm / Guests per class: 12
Location: The Agrarian Kitchen, 11A The Avenue, New Norfolk Tasmania, Australia
Inclusions: Tour of The Agrarian Kitchen's garden / Hands-on cooking experience / Lunch matched with wine / Goodies to take home / Recipes
***
The sweet juiciness of a sun ripened tomato is something we all yearn for, this class is all about capturing the flavours to be enjoyed all year round. We will harvest together from our own plantings of over 200 tomato plants in our one-acre walled garden.
During a full day we will preserve them in every way possible from Italian passata sauce, bottled whole, ketchup, chutney and conserva (paste), with the day's labours divided among guests to stock their home larder. Included in the day will also be a talk by the Agrarian Kitchen's own gardeners on the tips and tricks on growing your own flavoursome tomatoes for next season.
A tip for interstate guests attending this class

If you are attending this class from interstate we recommend that you book cabin luggage and not just hand luggage. You will have quite a few bottles of preserved tomato goodies to take with you which may exceed your hand luggage limit. We shall provide you with a box and bubble wrap for packing at the end of the day.