The Agrarian Experience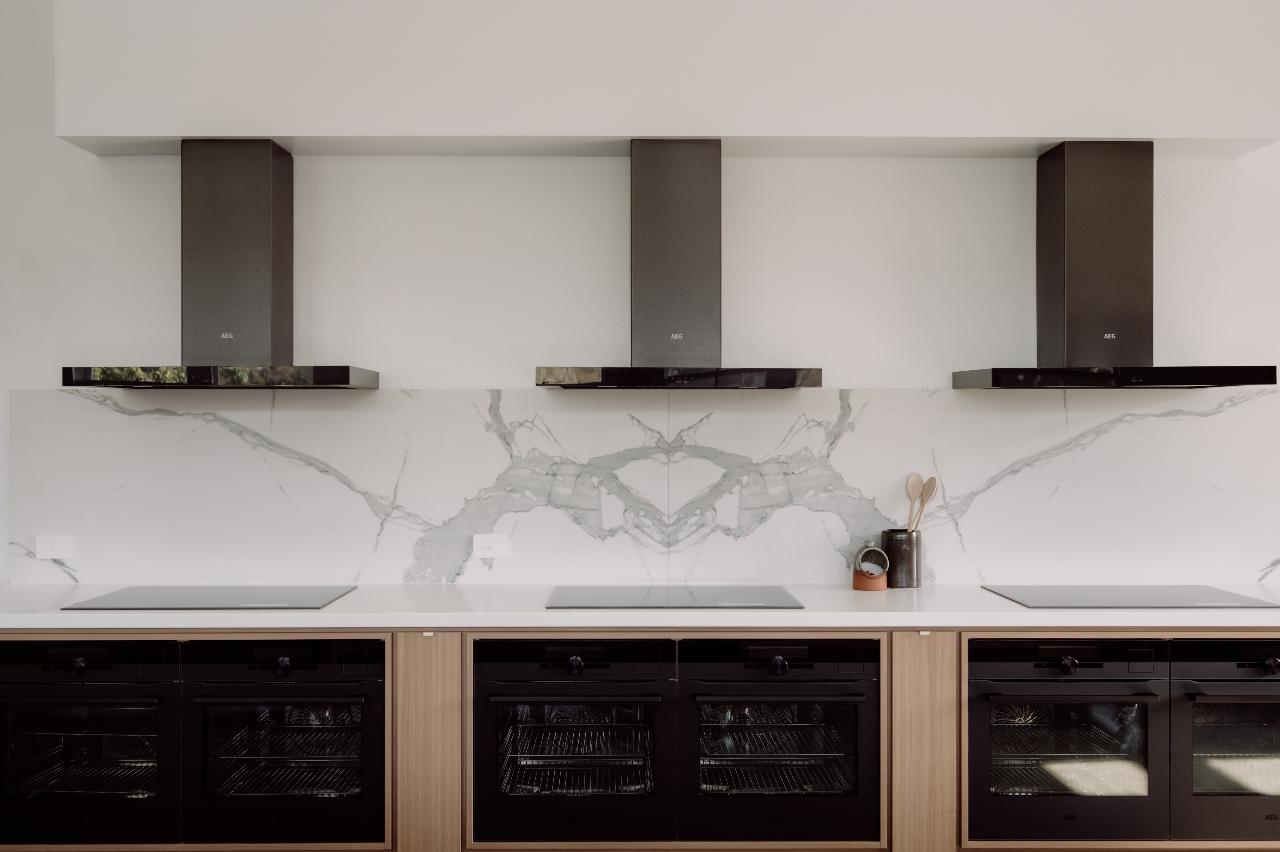 Duration: 7 Hours (approx.)
Location: New Norfolk, Tasmania
THE AGRARIAN EXPERIENCE
led by Rodney Dunn, Co-Founder of The Agrarian Kitchen
Next Classes: Held weekly throughout the whole year (email us to enquire about holding private classes for 8 to 12 guests)
Cost: AU$440.00 per person / Duration: 9.00am to 4.00pm / Guests per class: 12
Location: The Agrarian Kitchen, 11A The Avenue, New Norfolk, Tasmania, Australia
Inclusions: Tour of The Agrarian Kitchen's garden / Hands-on cooking experience / Lunch matched with wine / Recipes
***
The Agrarian Experience is a celebration of the seasons. You may not realise that each Agrarian Experience class is at least 6 months in the making. Selecting seeds, planting, watering and nurturing the plants to maturity to be harvested on the day of the class. To ensure that you harvest and cook with the freshest and ripest produce possible from our garden each day's menu is decided upon the day before by Rodney after a stroll through the garden.
This cooking experience is suitable for all - those who are qualified chefs, home cooks, those who do not usually cook or just for those who would like to experience our agrarian way of living. The day includes foraging, harvesting, cooking, learning, eating and drinking.
The day begins with all of us in the class foraging in the garden for the ripest fruit and vegetables. What cannot be harvested from our garden is sourced from local Tasmanian producers. The extensive tour also gives plenty of opportunity to discuss growing plants and The Agrarian Kitchen's own gardening philosophy.
Once harvesting is complete we continue in the kitchen preparing and cooking together a seasonal feast. The cooking of dishes are shared amongst the group and although you will not individually cook every single dish on the menu Rodney will ensure that you are taught the skills and techniques of each dish. As class sizes are an intimate number of 12 this is your opportunity to ask questions and to learn as much as you would like - you get as much out of the experience as you put in.
The day will culminate with lunch including premium Tasmanian wines.
Dietary restrictions and allergies

In "The Agrarian Experience" class we do our best to cater for guests with dietary restrictions and/or allergies. However, as we source most of our ingredients directly from our garden, this is not always possible.
We can cater for gluten free or vegetarian guests.
We are unable to cater for those on vegan, fodmaps, paleo, halal or dairy/lactose free diets.
Please contact us if you wish to discuss your restrictions further.