Growing Mushrooms (over 2 consecutive days)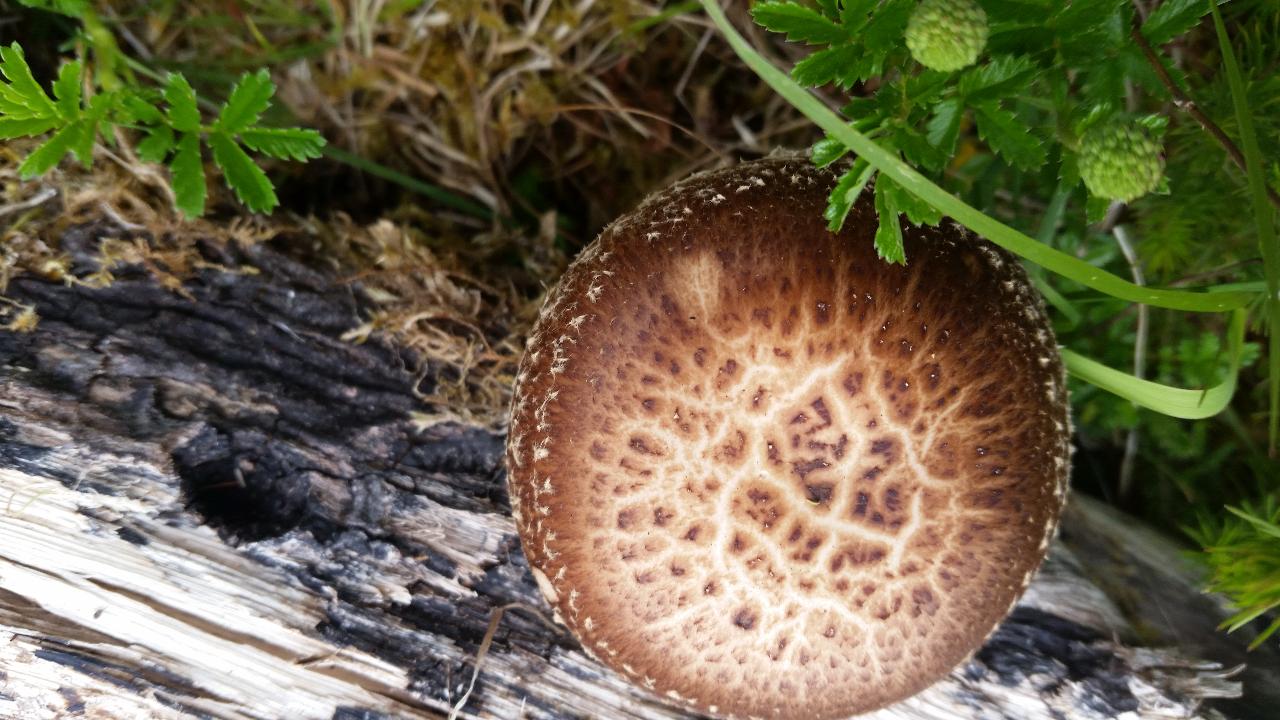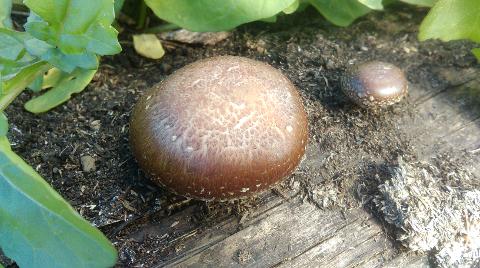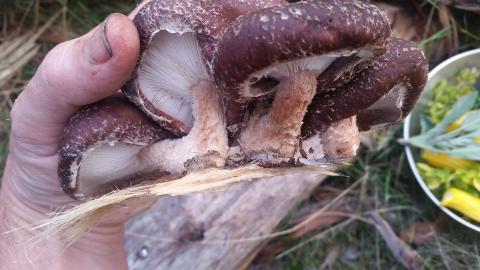 Dauer: 2 Tage (ca.)
Ort: New Norfolk, Tasmania
GROWING MUSHROOMS 2-DAY WORKSHOP
led by Will Borowski of Forest Fungi
Next 2-day Class: Friday 19 + Saturday 20 May 2023
Cost: AU$990.00 per person / Duration: 9.00am to 4.00pm each day / Guests per class: 12
Location: The Agrarian Kitchen, 11A The Avenue, New Norfolk, Tasmania, Australia
Inclusions: Hands-on workshop / Lunch / Items to take home
***
The world of fungi is fascinating...and also delicious! Here at The Agrarian Kitchen we have embarked on our own journey of growing mushrooms for our kitchens with the help of Will Borowski of Forest Fungi. We have inoculated around 120 logs, bark paths and compost with all types of mushroom spawn, from shitake to nameko, from blewits to shimeji. Whilst many interesting varieties can now be purchased, eating freshly harvested mushrooms is a culinary delight, the likes of having your own vegetable garden.
The aim of this workshop, led by Will, is to empower you to grow your own mushrooms. Will is a passionate mushroom grower and teacher, who started Forest Fungi back in 2008 to help spread the joy and wonder of growing mushrooms. He now supplies Australia's top restaurants and chefs with the highest quality organic gourmet mushrooms, as well as continuing to share his knowledge and enthusiasm to others, both on the farm, and at venues around Australia.
During the two-day workshop you will learn how to grow the many different (pink, gold, white, blue, king, brown and grey) oyster mushrooms (Pleurotus sp.), Shiitakes (Lentinula edodes), Pioppino (Agrocybe aegetia), Nameko (Phoiota nameko), Lions mane (Hericium coralloides), Reishi (Ganoderma sp.), Turkeys Tails (Trametes versicolor) and a host of other Saprophytic mushrooms, including Blewits (Lepista sp.) and Burgundy caps (Stropharia rugoso-annulata). Rodney Dunn, Co-Founder of The Agrarian Kitchen will also give you some intel on how to cook the various varieties along with providing morning tea and lunch with matching wines for each of the days.
The best way to learn is to do, so you will be doing lots of hands-on practicals over the two days. You will be taught all the steps of mushroom cultivation techniques, so you can understand the whole process, and start growing your own mushrooms at home. This will include:
• taking spore prints for identification and propagation;
• cloning a store bought or wild foraged mushroom on a petri dish;
• making liquid cultures;
• building a simple still air box;
• using a laminar flow hood;
• making organic grain spawn;
• making your own sawdust spawn and dowel spawn; and
• fruiting mushrooms on logs, in buckets, bags, jars or even ceramic pots.
You will get to take home eight different species of delicious gourmet mushroom cultures on a mixture of petri dish cultures, liquid culture syringes, fruiting bags and dowels, so you can keep growing at home.

You will also get to take home your own shiitake log that you inoculate with dowel spawn on the course! (or take the dowels home if you fly in).