Natural Dyes with Samorn Sanixay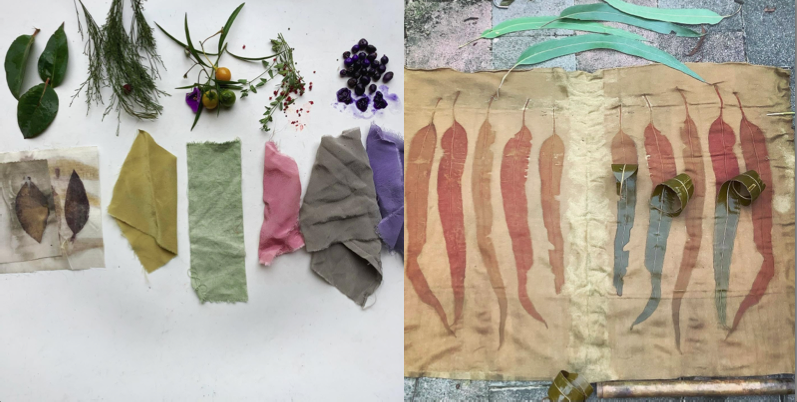 Durée: 7 Heures (environ)
Lieu: New Norfolk, Tasmania
NATURAL DYES
led by Samorn Sanixay
Next Class: Sunday 23 April 2023
Cost: AU$495.00 per person / Duration: 9.00am to 4.00pm / Guests per class: 12
Location: The Agrarian Kitchen, 11A The Avenue, New Norfolk, Tasmania, Australia
Inclusions: Tour of The Agrarian Kitchen garden / Hands-on experience / Lunch matched with wine / Workshop Notes
***
Samorn Sanixay is a textile designer and weaver with twenty years experience as a natural dyer. She is Co-Founder of Eastern Weft weaving cooperative based in Vientiane, Laos, set up to support disadvantaged young Lao artisans of ethnic minority hill tribes through traditional textile crafts.
She spent three years (2002 to 2005), as an apprentice weaver and natural dyer to Master weaver Khaisy Sophabmixay. Khaisy is a renowned weaver from Sam Neau in Laos, an area known for some of the best weavers in the world.
Together they have produced handwoven textiles for some of the finest Australian Fashion designers such as Akira Isogawa. She has produced pieces that have been exhibited in Paris and Japan.
The philosophy is local and seasonal no matter where in the world you are. This means always working in harmony with Mother Nature.
The natural dyeing techniques are based on local and seasonal dyes, working in harmony with our natural surroundings. Once you have learnt some basic techniques, they can be applied to all environments.

Samorn has a passion for working with and using discarded materials and food waste
As the current Eucalypt Australia Dahl fellowship recipient Samorn is currently collecting 300 species of Eucalyptus species to create a Eucalyptus colour map of Australia. With Cambodian heritage, Samorn grew up on a backyard farm in Brisbane where most of their fruit and vegetables came from. The connection of land is close to her heart and as a weaver and dyer she has grown and sourced the materials directly from the land so she knows exactly where it comes from. During her workshop you will forage in our garden and the surroundings for ingredients to use for prints, immersive colour and using food waste to dye scarves and a pillow case.