Book Launch: First Nations Food Companion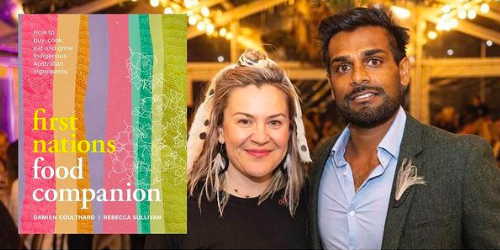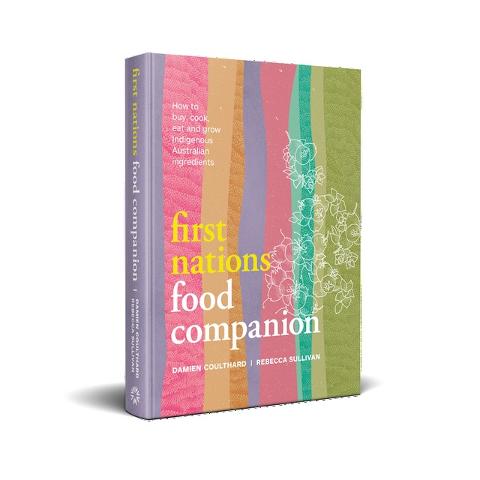 Duration: 3 Hours (approx.)
Location: New Norfolk, Tasmania
BOOK LAUNCH: FIRST NATIONS FOOD COMPANION
with Damien Coulthard and Rebecca Sullivan, Authors
presented by Black Swan Book Shop and The Agrarian Kitchen
Cost: $90.00 per person / Duration: 6.00pm to 9.00pm / Inclusions: drinks and canapes as featured in the book
Location: The Agrarian Kitchen Garden, 11A The Avenue, New Norfolk, Tasmania
Dietaries: Due to the nature of this event we are not able to accommodate dietary restrictions and allergies.
***
We are very excited to be able to host the award-winning founders of native food enterprise Warndu, Damien Coulthard and Rebecca Sullivan for the launch of their very special book - First Nations Food Companion. Damien Coulthard is an Adnyamathanha and Dieri person of the Flinders Ranges, an international artist, cultural educator and former board director of the South Australian Native Title Service. Rebecca Sullivan is a food educator and author, regenerative farmer, Yale World Fellow and TV presenter.
This is the very first event hosted in our new walled garden. We begin with a Welcome to Country, followed by a native food talk with Damien and Rebecca, then we will bask in the evening garden light and enjoy drinks and canapes from the pages of First Nations Food Companion.
We know more about pine nuts than bunya nuts, kale than warrigal greens, but there's an edible pantry of unique flavours that First Nations people have been making the most of long before anyone came up with the word 'foodie'.
Welcome to a food-lover's guidebook to the First Foods of this continent. Including an informative guide to more than 60 of the most accessible Indigenous ingredients, including their flavour profiles, along with tips for how to buy, grow and store them.
After that, 100 delicious recipes: all featuring native ingredients, and including tips for substituting regular pantry ingredients where needed - including Bush-Tomato Cheese on Toast, Anise Myrtle and Macadamia Poached Chicken, Myrtle Tea Cake, Quandong and Davidson's Plum Iced Vovos and more. Plus features and recipes for an Indigenous medicine garden, as well as how to set up your pantry and freezer, and the best places to find native ingredients in shops and online.
Black Swan book shop will be selling signed copies of First Nations Food Companion on the night.